Creating Leaders for Over 35 Years
Leadership is a skill worth cultivating and your Hilton Head Island-Bluffton Chamber of Commerce has been doing just that for over 35 years.
The Hilton Head Island-Bluffton Chamber of Commerce began its Leadership program in 1985. It was designed to cultivate leadership resources within the community by giving participants the opportunity to study and experience the Hilton Head Island, Bluffton, Okatie and Daufuskie Island communities, including their history, government, economy, human services and culture.
The curriculum provides broad-based leadership perspectives to familiarize participants with the area's challenges, opportunities and resources. It also includes a class initiated community project challenging participants to explore current needs and issues first hand. The projects stay a part of the community long after graduation.
Why do we take the time to invest in our members and their leadership capabilities? Because we look at business from a 30,000-foot view. We know that the leaders created and cultivated today will make a difference in our community in the coming years.
The Leadership Class runs annually from August through May with a graduation ceremony in June. 
Apply to the 2022-23 Leadership Class
Applications for the 2022-23 Leadership class are open April 1-May 16. Click here for the application.

Questions? Please contact [email protected].
Projects
Discover in-depth, impactful projects our previous classes have worked on over the years. 
Photos
See how Lowcountry professionals have come together to learn about the local area and determine ways they can contribute to the community.
Sponsorship
Contribute to the continuation and success of our leadership program.
Leadership Alumni Association
Are you a graduate of the Leadership program?
Junior Leadership Program
Discover a signature, unique leadership program for local high school students.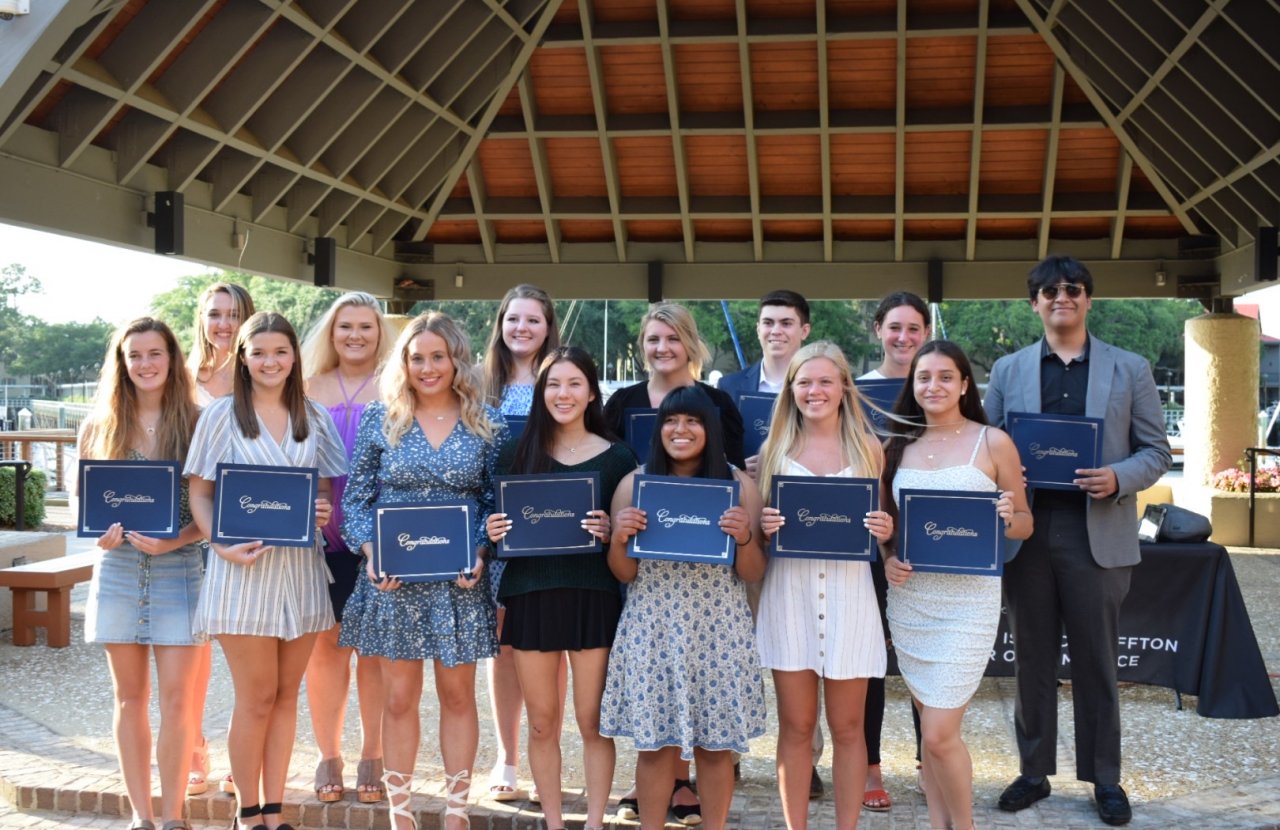 Congratulations to the class of 2020!
Aaron Benton, Mortgage Network Inc.; Thomas Bouthillet, Hilton Head Island Fire Rescue; Rob Dills, Dills Law Firm; Cassidy Dunn, Okatie Youth Ballet; Brannon Edgerton, eviCore healthcare; Michelle Elliott, Weichert Coastal Real Estate; Allen Freeman, Freeman Wealth Advisors; Ansley Goodman, South Atlantic Bank; Josh Gruber, Town of Hilton Head Island; Elaine Hatala, World Financial Group; Nicole Hinnant-Locke, Lowcountry Food Bank; Melody Jones, Pinnacle Plastic Surgery; Amanda Keefer, St. Gregory the Great Catholic School; Hallie Martin, Hilton Head Island-Bluffton Chamber of Commerce; Teri Rough, Carey & Company P.A.; Tierra Schaffer, Charter One; Blair Streitenberger, Lowcountry Legal Solutions, LLC; Paula Tilley, Cross Schools; and Peter Vukelic, The Travel Team.